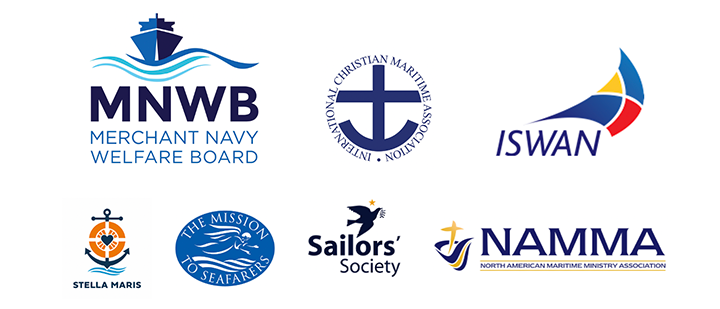 Ship Welfare Visitor Course
Logout
Home
---
Ship Welfare Visitor Course Online Privacy Policy and Terms and Conditions
Privacy Policy

We at the Merchant Navy Welfare Board and the North American Maritime Ministry Association are committed to protecting and respecting your privacy.
The Ship Welfare Visitor Course (SWVC) Online Privacy Policy reflects our duties under the European Union General Data Protection Regulation, which replaces the Data Protection Act 1998. This policy explains when and why we collect personal information about people who visit our website, how we use it, the conditions under which we may disclose it to others, how we keep it secure, and what your rights are.
Please note that you do not have to provide personal information to use most of this website. However, if you wish to use certain services such as the ability to send us your questions and comments you will need to provide certain personal information.
The SWVC online is hosted by Amazon Web services who are registered with the EU-US Privacy Shield.
Privacy Shield Program Overview
The EU-U.S. Privacy Shield Framework was designed by the U.S. Department of Commerce, and the European Commission, to provide companies on both sides of the Atlantic with a mechanism to comply with data protection requirements when transferring personal data from the European Union to the United States in support of transatlantic commerce. On July 12, 2016, the European Commission deemed the EU-U.S. Privacy Shield Framework adequate to enable data transfers under EU law. For more information go to: www.privacyshield.gov.
By registering and using this course website you are deemed to accept the provisions in this policy.
This policy applies to all the pages hosted on this site. It does not apply to pages hosted by MNWB, NAMMA, or linked organisations, partners, or to other organisations to which we may provide a link and whose privacy policies may differ.
We may make changes to this policy from time to time. If we do so, we will post the changes on this page and they will apply from the time we post them. This policy was last updated on 24th May 2018.
Any questions regarding this Policy and our privacy practices within the EEA and EU should be sent by email to DPO@mnwb.org.uk or by writing to the Data Protection Officer, MNWB, 8, Cumberland Place, Southampton, Hampshire, SO15 2BH.
Or for International citizens sent by email to jason.zuidema@namma.org or by writing to the Compliance Officer, P.O. Box 460158, Fort Lauderdale, Fl 33346-0158.

If you are not satisfied with our response to your concern: you may wish to contact the Information Commissioner's Office: https://ico.org.uk/
Who are we?
This website is operated by the Merchant Navy Welfare Board (MNWB). The MNWB, established in 1948, coordinates welfare work as an 'umbrella' charity, among the merchant seafarers' and fishing charities in the United Kingdom and Gibraltar. We are dedicated to supporting the provision of quality welfare services for merchant seafarers and their dependents. The MNWB is a registered charity (no. 212799) and company limited by guarantee (no. 453053). The registered address is 8, Cumberland Place, Southampton, Hampshire. SO15 2BH. We have over 40 Constituent members which include maritime charities and organisations providing financial support to individuals and families, accommodation, advocacy and port-based welfare.
The website was constructed in partnership with the North American Maritime Ministry Association (NAMMA), by signed agreement on 15 July 2016. NAMMA continues to help administer the course under an agreement with the MNWB.
What is personal data?
Personal data is information that can be used to help identify an individual, such as name, address, phone number, IP or email address.
How do we collect personal information?
We collect basic personal information (including demographic and limited personal profile data) as volunteered by you in registration forms and e-actions. No one can access our course web site without disclosing any personal data. The SWVC online programme also collects the following information:
· the internet domain and IP addresses from which you access the website
· the type of browser (for example Internet Explorer or Firefox)
· the operating system you use (for example, Windows, Macintosh)
· the date and time of your visit
· the pages you access

The SWVC online programme utilize Google Analytics to monitor website usage.

How is your information used?
The SWVC online programme, under the management of NAMMA, uses the information to help us understand more about how students use our site to help them progress through the course.
Sharing your information
We will only share your information if:
· We are legally required to do so, e.g. by a law enforcement agency legitimately exercising a power or if compelled by an order of the Court.
· We believe it is necessary to protect or defend our rights, property or the personal safety of our staff or visitors to our premises or website
Cookies Policy
A cookie is a small file that is stored on your computer's hard drive by your web browser. It enables our website to remember you when you return to visit us. Cookies help us to provide you with a better experience by allowing us to understand what areas of the website are of interest to our visitors. The information is sent by a web server to a web browser and stored by the browser. The information is then sent back to the server each time the browser requests a page from the server. This enables the web server to identify and track the web browser. The cookies collect information in an anonymous form, including the number of visitors to the site, where visitors have come to the site from and the pages they visited.
We use Google Analytics to analyse the use of this website. Google Analytics generates statistical and other information about website use by means of cookies, which are stored on users' computers. The information generated relating to our website is used to create reports about the use of the website. Google will store this information. Google's privacy policy
How can you manage your cookie preferences?
Using your browser settings in, for example, Internet Explorer, Safari, Firefox or Chrome, you can set which cookies to accept and which to reject. Where you find these settings depends on which browser you use. Use the "Help" function in your browser to locate the settings you need.
Most browsers allow you to reject all cookies, whilst some browsers allow you to reject just third-party cookies. For example, in Internet Explorer you can refuse all cookies by clicking "Tools", "Internet Options", "Privacy", and selecting "Block all cookies" using the sliding selector. Blocking all cookies will, however, have a negative impact upon the usability of many websites.
If you choose not to accept certain cookies, you may not be able to use some functions on our website. We use cookies on this site to track the student's progress through the course.
Disclosures
We may disclose information about you to any of our employees insofar as reasonably necessary for the purposes as set out in this privacy policy.
In addition, we may disclose your personal information:
· to the extent that we are required to do so by law;
· in connection with any legal proceedings or prospective legal proceed-ings;
· to establish, exercise or defend our legal rights (including providing information to others for the purposes of fraud prevention and reducing credit risk).
With your permission, SWVC online programme may share your personal information with other parties relevant to the completion of the course.

The disclosure of your personal information discussed above may involve the transfer of that information outside of the UK and European Union. Countries outside of the European Union, such as the United States, in which case please refer to www.privacyshield.gov as mentioned above.
Security of your personal information
We will take reasonable technical and organisational precautions to prevent the loss, misuse or alteration of your personal information. Of course, data transmission over the internet is inherently insecure, and we cannot guarantee the security of data sent over the internet. We will keep your information only for as long as we need it to provide you with the services or information you have required, to administer your relationship with us, to inform our research, to comply with the law. When we no longer need information, we will always dispose of it securely, using specialist companies if necessary to do this work for us.
SWVC online programme uses industry standard efforts to safeguard the confidentiality of your personally identifiable information. Data is hosted on Amazon Web Services (AWS) in full compliance with the Eu-US Privacy Shield. AWS complies with ISO 27018, a code of practice that focuses on protection of personal data in the cloud. It is based on ISO information security standard 27002 and provides implementation guidance about ISO 27002 controls that is applicable to personally identifiable information (PII) processed by public cloud service providers. For more information, or to view the AWS ISO 27018 Certification, see the AWS ISO 27018 Compliance webpage.
How long personal data is Stored?
We review our retention periods for personal data on a regular basis. We are legally required to hold some types of information to fulfil our statutory obligations. We will hold personal data on our systems for as long as is necessary for the relevant activity, or if is set out in any relevant contract you hold with us.
Who has access to personal data
Only MNWB or NAMMA employees are granted access to personal data. This is ensured using strict operational processes and procedures.
Staff are trained on security systems and relevant processes and procedures which are reviewed regularly for ongoing effectiveness and suitability for purpose. All employees are kept up-to-date on the security and privacy practices. Employees are notified and/or reminded about the importance we place on privacy, and what they can do to ensure that personal data is protected.
Personal information provided via the MNWB's portals is secured using Secure Socket Layer (SSL) server and is encrypted before being transmitted. Secure pages have a lock icon or key on the bottom of web browsers such as Microsoft Internet Explorer, information supplied by you on these webpages is securely stored and can only be accessed for the purposes for which it was provided.
All IT systems are kept in a secure environment with appropriate access control. We are audited on a regular basis by various independent security companies, plus internal audits.
What we do not do with your information
We will not sell or rent your information to third parties.
Policy amendments
This version is dated 24/05/2018. Please check this policy periodically to ensure you are happy with any changes made to our policy.
Your rights
The General Data Protection Regulation (GDPR) gives you certain rights over your data and how we use it. These include:
the right in certain circumstances to have inaccurate personal data rectified, blocked, erased or destroyed

the right to prevent your data being used for direct marketing

the right of access to a copy of the information we hold about you (known as a subject access request)
If you wish to exercise any of these rights, please contact the MNWB Data Protection Officer in writing at MNWB, 8, Cumberland Place, Southampton, Hampshire, SO15 2BH or by emailing DPO@mnwb.org.uk. For more information about your rights under the GDPR go to the website of the Information Commissioner's Office at www.ico.org.uk
Links to other websites/from other websites
The SWVC online website may contain links to other websites run by other organisations. SWVC Online Privacy Policy only applies to this website and you are encouraged to read the Privacy Statements on the third-party websites that you visit such as Google. MNWB and NAMMA are not responsible for the Privacy Policies and practices of other websites.
16 or under
We are concerned to protect the privacy of children aged 16 or under. If you are aged 16 or under' please get your parent/guardian's permission beforehand whenever you provide us with personal information.
Contact Details
You have a right to lodge a complaint if you believe that MNWB and NAMMA have not upheld the rights, obligations and responsibilities set out in this Privacy Policy. To exercise all relevant rights, queries or complaints, please contact: Data Protection Officer, MNWB, 8, Cumberland Place, Southampton, Hampshire, SO15 2BH. Or email DPO@mnwb.org.uk. International citizens should contact jason.zuidema@namma.org or write to the Compliance Officer, P.O. Box 460158, Fort Lauderdale, Fl 33346-0158.
If your complaint has not been resolved for EEA or EU citizens, you can also contact the Information Commissioners Office on 0303 123 1113 or via email https://ico.org.uk/global/contact-us/email/ or at the Information Commissioner's Office, Wycliffe House, Water Lane, Wilmslow, Cheshire. SK9 5AF.
No personal contact information is displayed on our website.
Terms and conditions
Access to this site
Use of this site is provided by SWVC online programme, under the management of NAMMA, subject to the following Terms and Conditions.
Although we have made and will carry on making reasonable efforts to prevent this type of problem, please note that it is not technically possible for us to guarantee that this website will be bug-free and error-free. You also understand and accept that this website may be inaccessible on occasions due to essential maintenance or technical difficulties.
Please note that we reserve the right to withdraw or suspend access to this website and to amend any of the services offered by this website at any time and without notice. We will not therefore accept any liability in case of temporary or indefinite unavailability of this website.
If there is any conflict between these Terms and Conditions and rules and/or specific terms of use appearing on the Website relating to specific material, then the latter shall prevail.
If these Terms and Conditions are not accepted in full, the use of the website must be terminated immediately.
These Terms and Conditions shall be governed and construed in accordance with the laws of England and Wales. Any disputes shall be subject to the non-exclusive jurisdiction of the Courts of England and Wales.
Intellectual property
Unless stated otherwise, the MNWB owns the copyright in this website and in any material posted on it (photographs, drawings, diagrams etc). This material is protected by copyright laws around the world and all rights are reserved.
Please note that you may do the following if it is exclusively for your personal use and reference:
Downloading one of our web pages into your computer's memory;

Printing one copy of any of our web pages;

Materials in the website may be copied for use by registered students only on the condition that all copyright notices and source indications are also reproduced, no modifications are made, and each relevant item is copied in its entirety. However, some materials have been published on the website with the permission of the relevant copyright owners (who are not MNWB). All rights are reserved on these materials and permission to copy them must be requested from the copyright owners (as indicated within these materials).


Information posted on this website
The information posted on this website or in any communication which we may send to you in accordance with our Privacy Policy is indicative only and is not intended to be representations or advice on which you should rely.
Any fact files that includes advice are not intended to amount to legal advice and should not be taken as a substitute for the advice of a qualified legal adviser:
Please note that whilst the MNWB and NAMMA have made reasonable efforts to check the accuracy of this website, it may contain typographical errors and inaccuracies for which we shall accept no liability.
Any communication or material that you transmit to, or post on, any public area of the website including any data, questions, comments, suggestions, or the like, is, and will be treated as, non-confidential and non-proprietary information. MNWB reserves the right to remove any such communication or material from the Website at its own discretion.
Linking to and from this web site
We may authorise you to create a link to this website provided always that is done fairly and legally. However, we will not accept the following:
"deep-linking": when your link bypasses our web home page and goes directly to a specific page;

"framing" of a part of our web site on any other website.
Any suggestion that the MNWB or NAMMA in some way endorses and/or sponsors your website or your activities or that there is a formal relationship of any kind between you and the MNWB. This of course does not apply if there is indeed a formal relationship between you and us.
Please note that we may withdraw any authorisation in relation to linking at any time and without notice.
This website contains links to the websites of other carefully selected organisations. Please note that the MNWB or NAMMA has no control over the contents and the Privacy Policy of these websites. We will therefore accept no liability in this respect.
Web site security
You agree that you will not do anything or allow anything to be done to compromise the security of this web site.
Contact us
If you have any queries in relation to any aspect of this website, please email DPO@mnwb.org.uk and write website issue in subject box. All personal information will be processed in accordance with our Privacy Policy.
---